Nigeria Police Recruitment 2021-2022 Application Form is Out | how to join the Nigerian police as a graduate.
is Nigeria's police recruitment form out for 2021-2022? You will get all information you need as regards these questions, but have it at the back of your mind that we will be giving you the full article on the NPF Recruitment. and as such we advise all readers to follow us gently don't skip any of these articles because you can't afford to miss out on the most important features of this police inspector recruitment.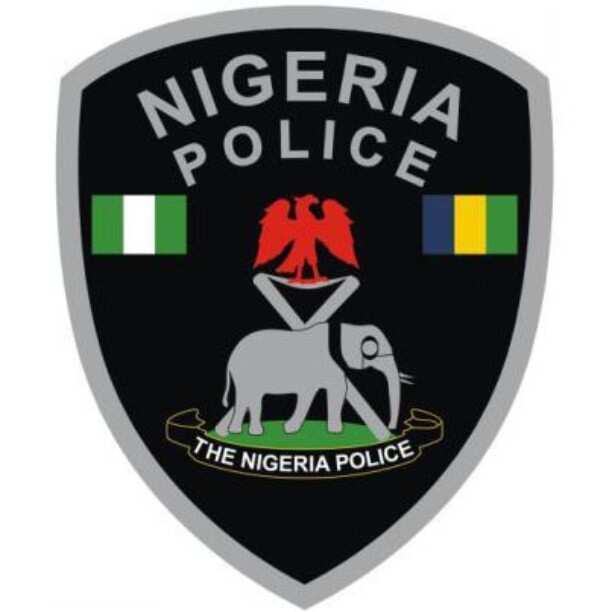 Earlier, the information and form of police recruitment were issued on the official website i.e. www.npf.gov.ng portal which has now been changed, and now you have to go to the new website www.policerecruitment.ng / www.nigeriapolicecareers.net for application registration.
Do you have a dream of working as a police Officer? if yes, this is the best opportunity for you to make your dream come through, there some important tips I will be giving you below on this page but before that let's see the states that are qualified for the 2020 NPF Recruitment  and they are:
SEE ALSO: 
Eligible State for Nigeria Police
Abia State

Adamawa State

Akwa Ibom State

Anambra State

Bauchi State

Bayelsa State

Benue State

Borno State

Cross River State

Delta State

Ebonyi State

Edo State

Ekiti State

Enugu State

Federal Capital Territory

Gombe State

Imo State

Jigawa State

Kaduna State

Kano State

Katsina State

Kebbi State

Kogi State

Kwara State

Lagos State

Nasarawa State

Niger State

Ogun State

Ondo State

Osun State

Oyo State

Plateau State

Rivers State

Sokoto State

Taraba State

Yobe State

Zamfara State
If you find yourself in each of these states then you are qualified to apply for the Nigeria Police Recruitment, also know that this recruitment is for everyone but not everyone will be selected because there are some numbers of applicants that the authorities have in mind and only candidates who meet the requirements
General Requirement For Nigeria Police
Be over eighteen years of age and a citizen in the full exercise of their rights.
Nationality: Applicants shall be of Nigerian origin by birth and possess National Identity Number (NIN). Enjoyment of civil and political rights
Education: Must have an 'O' level certificate. Applicants must possess a minimum of 5 credits in not more than 2 sittings in WASSCE/GCE/NECO/NABTEB with credit passes in English and Mathematics.
Age Limit: Applicants must be aged between 18-25 years
Height: Applicants must be medically, physically, and psychologically fit and must not be less than 1.67mtrs tall for males and 1.64mtrs tall for females.
Pregnancy: Must not be pregnant at the time of Registration
Physical, mental and attitudinal fitness;
Requirements must be held on the date of the expiry of the application for participation in the competition.
Applicants must print their completed online forms, guarantor form and submit it at the examination/screening and recruitment center.
All applicants MUST have a readily available scanned copy of their
SSCE/GCE/NABTEB/NECO Result

Birth Certificate Result

FSLC Result

LGA Certificate

Passport Photograph.
Have you gone through the requirement? do you have what it takes to apply for the Nigeria Police Recruitment if I may ask? the best thing you can do for yourself is to make sure you get all these credentials that have been outlined above. don't try to play smart on this Nigeria Police Recruitment because if the authorities found out that your document is a forged one, you may regret it. also know that in this recruitment there are divers of positions, and as such you will start by choosing a position.
NIGERIA POLICE RECRUITMENT POSITIONS
Here is the starting point to your application to the Nigeria Police, In the Nigeria Police Recruitment there are many vacant positions and ranks, all you have to do is to carefully choose a position that you will be willing to work on.
How to Apply For Nigeria Police  
Here is the major place you can decide if you want to be recruited or not, before applying for the Nigeria Police form, try using a responsive smartphone that can allow you to view the form very well before clicking on any details on it, if your gadget is bad or slow, please look for a better one or go to the cyber cafe and apply for the  Nigeria Police Recruitment form, while completing the form before hitting the application button go through your form, again and again, to be sure that your documents are in other.
Wait For Nigeria Police List
This is the very place where all participants will be selected, and these come after the authorities have rounded up the recruitment, all those who meet the Nigeria Police Requirement with valid credentials and I.D's will be selected and they will be contacted for the screening exercise.
What is your take on this article, do you want to get more updates about the Nigeria Police Recruitment? or Nigeria Police Screening dates? subscribe for more updates and also drop your comment below.
SUBSCRIBE FOR UPDATE ON THIS PORTAL